EVERY SECOND. EVERY WATT. EVERY ADVANTAGE.

The E-119 Tri+ gains discs – but that's just the beginning. In an industry first, we've integrated the brake calipers into the frame, for an aero advantage. Integration throughout the design also means a hidden toolkit in the BB, an integrated bento box and a fully re-designed cockpit. That this bike is aero goes without saying – but our focus was on full-system aero integration: bike and rider, plus all carry-ons. The new E-119 Tri+ Disc offers up to a 10W advantage over the previous-generation E-119, considering frame optimization, system integration, and compatibility with advanced aero components, such as wheelsets. When optimal rider position is factored in, using new fit range capabilities, it can add an additional advantage.
Ideal for
Triathletes who are laser-focused on all aspects of performance: fit, nutrition, components, power transfer, and the hunt for innovation. This is your race-day weapon.
FEATURES
Max tire size: 29c
Max rim size: 30mm
BB standard: BB86
Made for Speed: Increased compatibility with common aero wheelsets
Race-day Ready: Compatible with common hydration systems
Travel-friendly assembly: No complicated hardware, easily reassembled cockpit
CONFIGURATIONS
Configuration: Frame
Frame: E-119 Tri+ Disc
Fork: E-119 Tri+ Disc specific
Seatpost: E-119T+ (included with frameset)
Headset: FSA Top: MR136 Lower: MR122
Brakes: Argon 18 Integrated Brake System
Rotors: TRP FR+RR: TR140-25 140mm
Brake levers: Argon 18 Integrated Brake System
Handlebar: Argon 18 Integrated Cockpit
Stem: Argon 18 Integrated Cockpit
TT Bar & Extensions: Argon 18 Integrated Cockpit
SIZE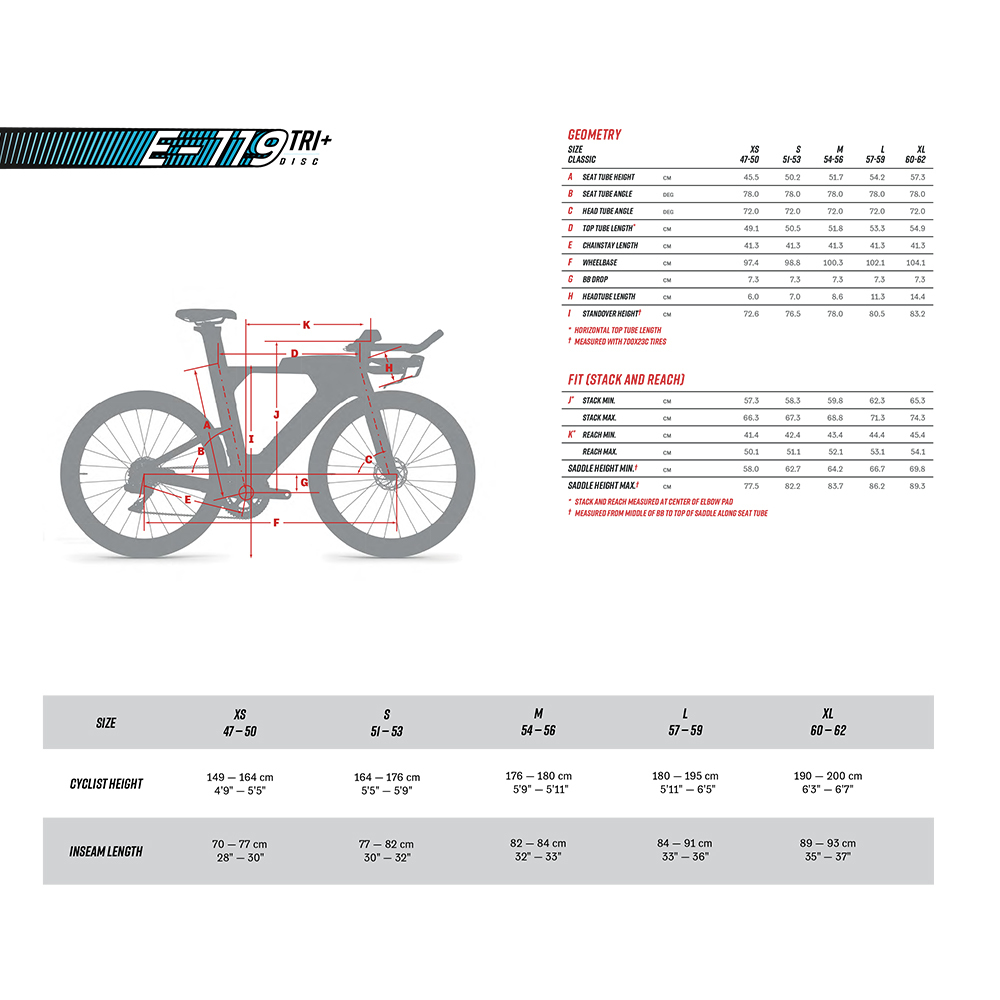 **** All images on this page are used for illustrative purposes only.